By Michael Mortensen, Laconia Daily Sun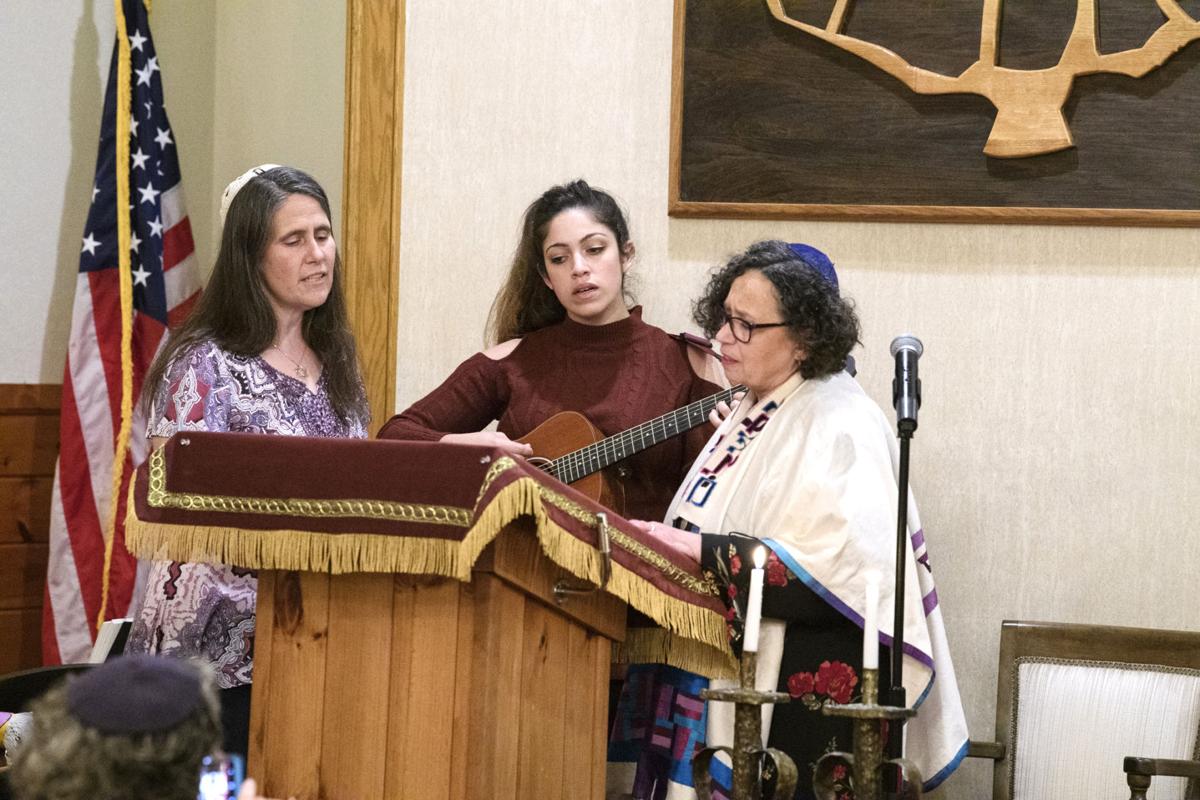 LACONIA, NH With memories of the horrific tragedy in a Pittsburgh synagogue still fresh in people's minds, the task that people face is to move forward, committed to making a fairer, more peaceful community, nation and world.
That was the repeated message as more than 150 people — Jews and Gentiles — overflowed the sanctuary of Temple B'nai Israel in Laconia for a Sabbath of Unity service on Friday, to remember the 11 men and women shot and killed at Temple of Life Synagogue seven days before, and to offer a message of solidarity against hate in all its forms.
There is no way to get from here to there, except by joining hands and marching together, those in attendance read in unison at one point in the service, which included prayers, chants and songs, in both English and Hebrew.
Those who attended included Laconia Mayor Ed Engler, Laconia Fire Chief Kurt Beattie, state legislators, candidates for office, and representatives of various faith communities. The services was led by Rabbi Boaz Heilman and Cantor Melody Funk. Assisting in the music during the service were synagogue members Karen Rines, and Joel Funk, and Noam Wolf, emissary for the State of Israel to New Hampshire. Half or more of those seated in the main sanctuary and the adjoining fellowship hall were non-Jews, according to one longtime synagogue member.
The service repeatedly touched the diametrically opposite themes of unspeakable evil and unquenchable hope.  Keep on reading!