TBI-NH 23nd Annual NH Jewish Food Festival – Order Online Between July 27th – Aug 10th for Curbside Pick-up in Mid-August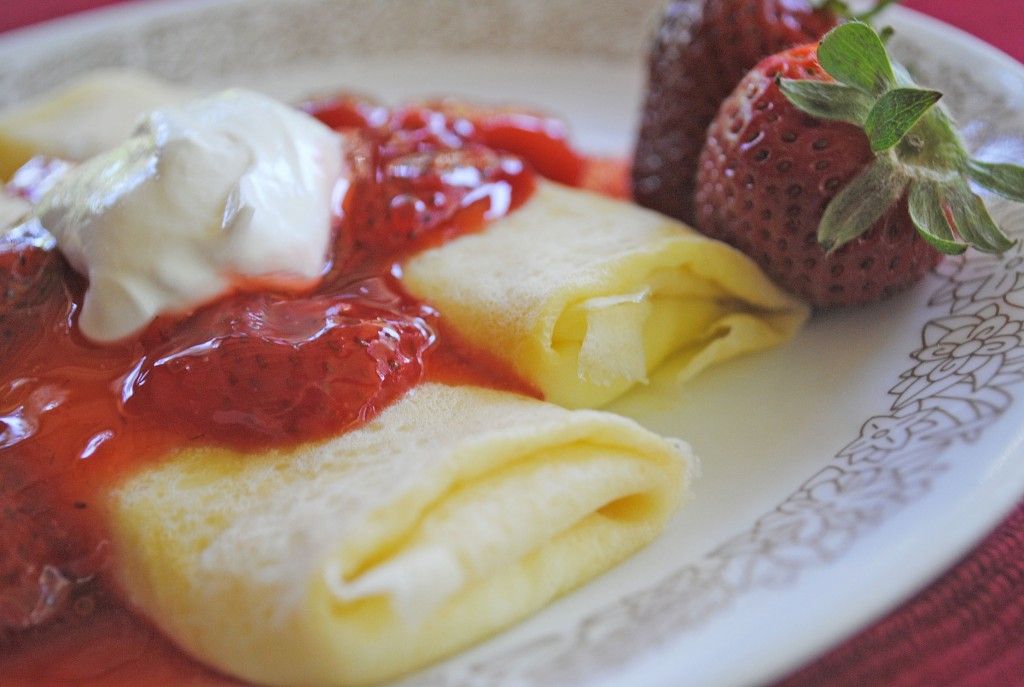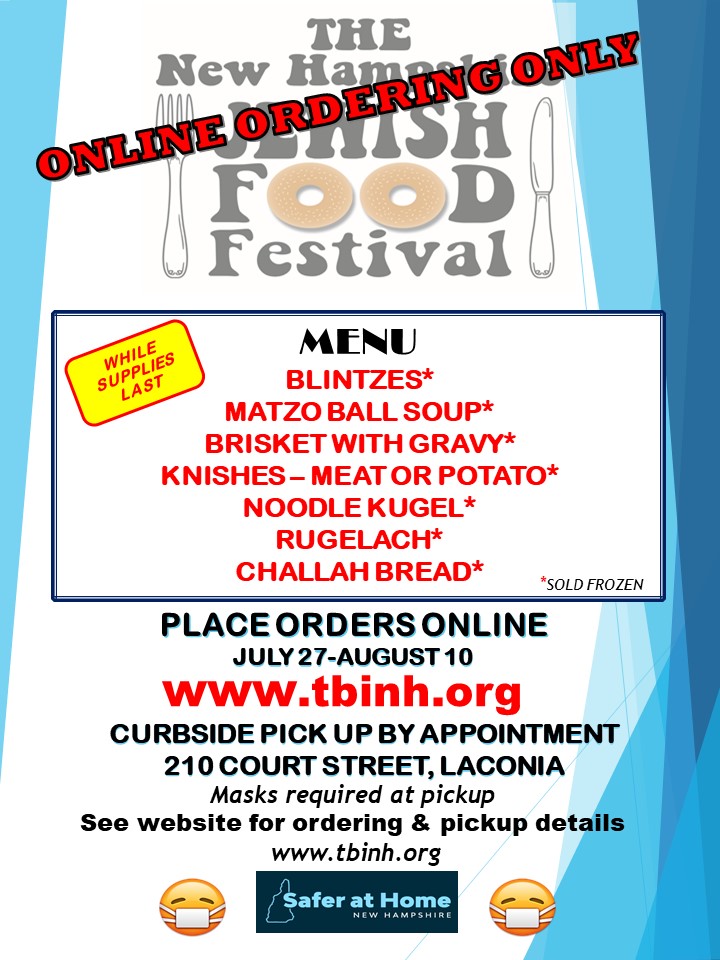 Click here for frozen food recommended re-heating instructions
The New Hampshire Jewish Food Festival at Temple B'nai Israel is happening online!
Order Online for Take Out – Quantities are limited!
For the last 23 years, the New Hampshire Jewish Food Festival at Temple B'nai Israel (TBI) in Laconia has brought people together from all over New Hampshire and beyond to dine "under the tent". But this year, due to the COVID-19 pandemic, the Jewish Food Festival will be a takeout event only. Orders can be placed online at www. tbinh.org, from July 27 to August 10 and picked up curbside, by appointment, at the temple, 210 Court Street in Laconia. A drive through system will be used for everyone's safety and masks are required.
Behind the scenes in the TBI kitchen, talented cooking crews of women and men had begun the preparations for the Festival by participating in cooking and baking sessions in expectation of the hundreds of hungry customers looking for their annual taste of traditional Jewish foods. As the pandemic emerged and forced the state to close, so did the TBI kitchen. The Food Festival committee members agreed they didn't want to disappoint their faithful following. Meeting via Zoom, the committee recently developed a take home version of the Jewish Food Festival, following state guidelines for restaurant operations.
The online takeout menu offers some of the most popular items from the Jewish Food Festival. All items are sold frozen and include instructions for heating.
Blintzes, lightly fried crepes filled with a mixture of farmers cheese and cream cheese
Matzo Ball Soup, a rich homemade chicken broth with fluffy matzo balls and carrots
Homemade traditional brisket with gravy sold in 1/2-pound packages
New York style Knishes, prepared with a new improved flaky dough, filled with either hand ground beef brisket or seasoned potatoes
Noodle Kugel, noodles in a sweet cream baked custard, topped with cinnamon frosted flake crumbs
Rugelach, pastry made with a cream cheese dough, filled with walnuts, raisins and cinnamon, rolled into crescents and lightly bakeda
Challah, homemade hand braided honey-sweetened egg bread, topped with sesame seeds and baked to a golden brown
This is the opportunity to fill your freezer to capacity with the most mouth watering and delectable foods prepared with love and care. Orders will be filled on a "first come-first served" basis until inventories are depleted. All questions may be directed to foodfestival@tbinh.org and orders can be placed at www.tbinh.org starting July 27th.