Program Links for Adult Education
June 26, 2021 – Jewish-Literacy-6.26.21
Religious School for Youth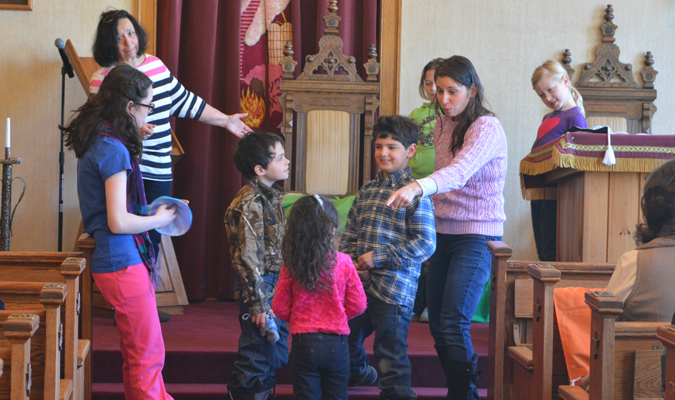 On alternate Sunday mornings, our PK-6th graders experience the joys of hands-on Jewish learning through our exceptional program. Students learn about Jewish history, Torah, prayer, faith and culture through exciting activities, services, cooking, art projects, dance, song, and more.
Adult Education

Temple B'nai Israel sustains an ongoing effort to enrich its members understanding and knowledge of Jewish tradition, history, and practice.
Most (but not all) of the Adult Learning sessions are organized around pot-luck lunch or dinner sessions taking place either at the Temple or at homes of Temple members, combining the learning process with an ongoing opportunity for building and strengthening our Temple community.
Examples of Adult Education Sessions:
Learn About Yiddish
"They Were Not Silent" – A visit from Hanna and Gus Papaneck
Jewish Prophets (two sessions)
Peace Negotiations between Israel and The Palestinians
Human Rights in Israel and the work of the Israel Religious Action Committee
What Does it Mean to be Jewish
Religious School Homework
Lesson 1: The Four Questions – Performed by Melody Funk
The Four Questions Read
The Four Questions Sung (Version 1)
The Four Questions Sung (Version 2)
The Shehecheyanu Sung
Lesson 2: Purim
Purim Crossword Puzzle By Rabbi Heilman
Purim Blessings and Glossary
Lesson 3: Passover
Passover Crossword Puzzle By Rabbi Heilman
Hebrew Terms for Passover