We will be having hybrid High Holiday services this year, with limited in-person attendance for members by reservation only. Zoom attendance is open to all. To request a reservation or a Zoom link Email to info@tbinh.org.
With limited social distancing in effect, the sanctuary will accommodate 35-40 attendees, but if it fills, the social hall will be available for seating.
PLEASE READ THE CURRENT COVID Guidelines for In-Person Attendance
We will not be serving food in the synagogue during the High Holidays. These guidelines are subject to revision as pandemic conditions change.

---
High Holiday Schedule, 5782/2021
The links for Zoom services will be included in the September Tablet and newsletters.
The Zoom schmooze will begin 30 minutes ahead of service times.
Request a Zoom link – email to info@tbinh.org
Rosh Hashanah – September, 6, 7 & 8
Erev Rosh Hashanah Service, Monday, September 6 – 7:30 – 9:00 pm
Rosh Hashanah Morning Service, 1st Day, Tuesday, September 7 – 10:00 – 11:45 am. Join TBI members and friends following services at Tashlich and BYO picnic at Bartlett Beach. For more information click here.
Rosh Hashanah Morning Service, 2nd Day, Wednesday, September 8 – 10:00 -11:45 am
Yom Kippur – September 15 & 16
Kol Nidre, Wednesday, September 15, – 7:30 – 9:00 pm
Yom Kippur, Thursday, September 16, 10:00 am – 11:45 am
Yizkor, Thursday, September 16, 12:00 – 1:00 pm
Afternoon Service, September 16, 5:15 – 6:00 pm
Neilah Service, Thursday, September 16, 6:00 – 6:30 pm
---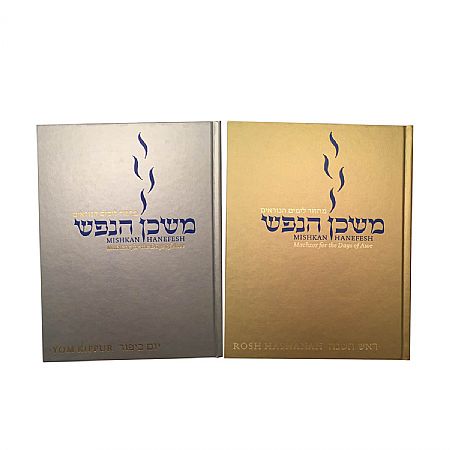 High Holiday Prayer Book (machzor) for Zoom Services
The prayer book is available online as a 'flip book'
Rosh HaShannah https://www.ccarnet.org/publications/hhd/#dflip-df_10067/1/
Yom Kippur https://www.ccarnet.org/publications/hhd/#dflip-df_10069/1/
Instructions for how to use the flip book: https://www.ccarnet.org/publications/how-to-use-flip-books/
Print and e-book versions can be purchased at CCAR High Holiday Prayer books . There is a code in the link for a 20% discount
If you would like a set that is embossed with your name it can be special ordered by calling the Israel Book Shop – (800) 323-7723. The Holiday set is $49.95. Embossing is $6 per line, Hebrew or English. Shipping is $15 a set. (You will not find this on the website, you must call to order.)