Temple B'nai Israel stands in solidarity with Israel. 
We are heartbroken and horrified by the attacks.
We pray for all those who are in harm's way. 
We pray for the healing of the wounded, redemption for those captured, and comfort for the many bereaved.
Donations to Magen David Adom – Israel's Red Cross – will enable the paramedics, EMTS, first responders, and first-aid providers to treat all injured people in Israel.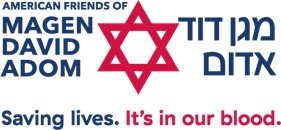 The Jewish Federation of New Hampshire has announced that the Jewish Federations of North America is responding, working with their core partners to support victims of terror, help rebuild damaged infrastructure, and address the unprecedented levels of trauma caused by this horrific attack.
Additional links to vetted organizations for your consideration:
עֹשֶׂה שָׁלוֹם בִּמְרוֹמָיו, הוּא יַעֲשֶׂה
שָׁלוֹם עָלֵינוּ וְעַל כָּל יִשְׂרָאֵל
Oseh shalom bim-romav Hu ya'aseh shalom aleinu V'al kol Yisrael. 
May the One who makes peace in the high heavens make peace for us and all Israel.