Join a committee – make a difference for TBI
We are blessed to have dedicated volunteers that organize and coordinate almost every aspect of Temple B'nai Israel. If you're interested in getting involved, please contact our Temple President at president@tbinh.org 
BOARD OF DIRECTORS – Led by President Ira Keltz, our 18 member board manages the daily operations of our congregation.
BUILDING COMMITTEE – Karen Lukeman and Carl Crosley chair the committee to ensure that our building is maintained and kept secure.
CEMETERY – Work with long-time member Irene Gordon to maintain the TBI cemetery located within the Union Cemetery in Laconia.
HEALTH & SAFETY – Carl Crosley chairs the committee to establish recommendations, as best as possible, for safe on-site services and activities.
FINANCE – Led by Irving Fox, this committee provides oversight to our bookkeeper and treasurer, budget planning, and auditing of monthly reports.
FUNDRAISING COMMITTEE – Stu Needleman leads a dynamic team of volunteers to provide a significant contribution to the financial well-being of TBI through the following programs:

Our new digital version of the TBI sponsor book. This fundraiser allows TBI to continue its commitment to community outreach. Volunteer to work with the sales team and connect with local businesses.

The We Care Benefit Concerts have been providing a helping hand to Lakes Region nonprofits since 2013. Volunteers help coordinate every aspect of producing a concert.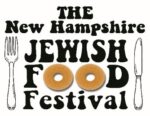 This annual fundraiser has a 25-year+ history of serving traditional homemade Jewish cuisine to the community. Volunteer to join one of the cooking teams – learn the recipes and processes that have made this a Lakes Region epic event.
HOLIDAY COMMITTEE –  This energetic committee creates holiday-centered programs and social events. 
MARKETING & PUBLIC RELATIONS –  Barbara Katz maintains the TBI website, produces the monthly Tablet, promotes TBI Events and our presence in the community.  Volunteers who have knowledge of WordPress, MailChimp, and database software management are welcome to join the committee.
MEMBERSHIP – Karen Lukeman and Rhoda Goodman provide outreach to new and existing temple members.  They are part of the committee of "ambassadors" for TBI.
RITUAL COMMITTEE – Ray Chambers heads the committee to provide sacred and inspiring worship experiences that enrich our spiritual lives both personally and communally.
SOCIAL ACTION COMMITTEE – Rhoda Goodman and Lois Kessin work tirelessly to provide opportunities for members to participate as caring volunteers in Lakes Region programs that serve the disenfranchised.  Team members volunteer to help feed the hungry through the Salvation Army Lunch Program and Hands Across the Table.
TECH TEAM – Stu Needleman is at the helm of the team that provides the audio-video for sanctuary service and events which are broadcast via Zoom.

CHESED/CARING COMMITTEE –

Jane Bogursky delivers homemade meals to

TBI members who may be ill or recovering from illness.  The committee reaches out with cards, flowers, and phone calls.

RELIGIOUS SCHOOL COMMITTEE –

The rabbi leads a team that works closely to create the curriculum and programs for our religious school students.
To volunteer or for more information, email president@tbinh.org