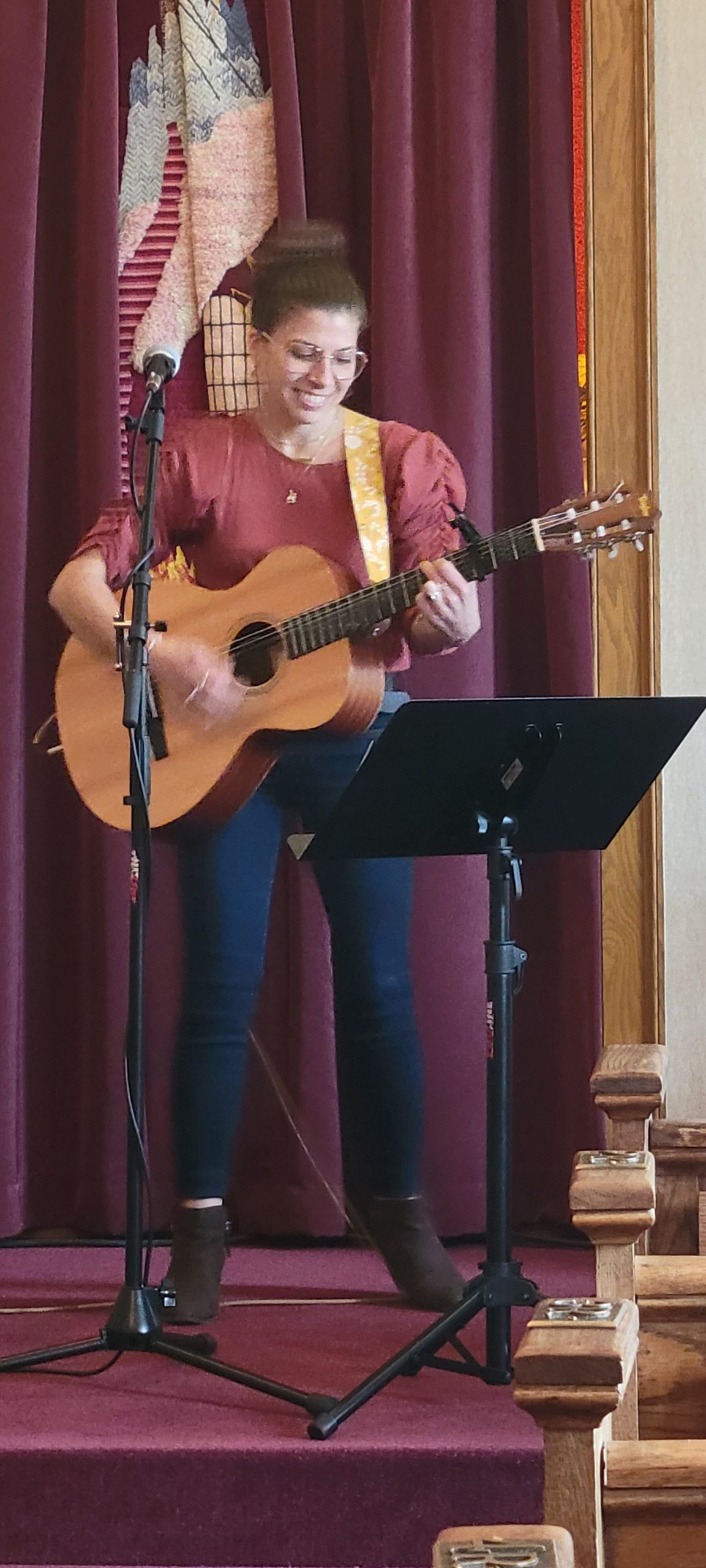 Temple B'nai Israel opened its doors to the community on Saturday, July 29th for a Shabbat morning service and special presentation by singer-songwriter-storyteller Kimayo, a talented folk-pop artist.  Kimayo has appeared throughout the Lakes Region as an entertainer, but on this morning she came to share her story of coming to understand herself.   Kimayo's "My Queer Faith Tour" is her personal journey to understand her faith and sexuality.  Through this unique blend of narrative and music, Kimayo hopes to bring a broader acceptance of the LBGTQ community.
In the Spring of 2021, Kimayo courageously came out as Queer following a life-long struggle of personal chaos that took her down many roads to find herself and her passions.  Kimayo's story was delivered with humor and transparency that flowed together seamlessly.   Her story was enhanced by her authentic and personal songs. 
Kimayo was raised Christian in a "Brady Bunch" blended family with 6 siblings that she described as chaotic and dysfunctional.  She grew up feeling a strong connection to the church but eventually lost her faith as she tried to equate the turmoil and pain in her life with the teachings of the church.  When Kimayo came to know herself she was able to return to a more loving and accepting lifestyle that allows her to follow her heart and faith.
Following the presentation during lunch in the Social Hall  Kimayo met and greeted the attendees.  Her warmth, smile, and genuine spirit flowed throughout the room as it did from the Bimah in the sanctuary.  It was truly a special Shabbat at TBI.
To learn more about Kimayo or listen to her music, visit kimayomusic.com.