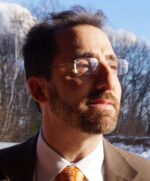 L'Shana Tovah Temple B'nai Israel!
As we start the Hebrew year 5782, let's take a moment to look back over the past year at some TBI highlights.
A year ago, we were fully remote for our HH services. Today, we have several dozen people in the sanctuary and many more watching from home.
A year ago, we had cancelled our October WeCare Concert due to the lockdown. This Oct 23rd we will be holding the concert featuring 5 O'Clock Shadow, an amazing a capela group in the newly remodeled Colonia Theatre here in downtown Laconia to benefit the great work being done by the Bridge House in Plymouth. A group that assists the homeless and veterans with housing and other support.
A year ago in July, we were named, The Best Place of Worship' in the Lakes Region. This summer with your support and votes, we won for the 2nd year in a row!
A year ago, in June we held our NH Jewish Food Festival in an online only format. This summer we did it again with new menu items and sold more food this year, than ANY of the previous 20+ years.
Last May we said farewell to Gary and Barbara Broom when they moved to Florida, but we've gained many new members this year including Jane and Stephen Bogursky, Judi and Jim Rogato, Alyssa and Brian Walker, Barbara and Harold Cohen, Brenda and Ken Korach, Jodi Kipnis and Todd Ruderman, David Rothman, and Sam Miller. We have members and friends online via Zoom from all over the US and Canada today.
Our Religious school is starting up again this Fall to teach the next generation about what it means to be Jewish through a mix of in person and online events including a hike in the fresh NH air up Rattlesnake Mountain and gleaning the fields to make meals for the less fortunate at Beans and Greens in Gilford in the next few weeks.
TBI is spreading our wings again in the new year.
So, how does TBI accomplish so much each year? We're by no means a large synagogue with paid staff. We are about 70 families who volunteer their time, their knowledge and skills, and their love for the community to help make TBI the center for Jewish life in the Lakes Region and a better place to live.
To do this, we need each of you. Whether you're here in the building today or watching the service from the comfort and safety of your home, we need you to step up and share your skills, your time, and yes, your money to keep this very special place, Temple B'nai Israel, vibrant and healthy. There are so many opportunities to meet new people, make new friends, and connect with others who know that together, we can and do make an impact in our little corner of the world, continuing the legacy that Jews have shared over the past 5 thousand years. Over the next 10 days as we pray together over the High Holidays and for the entire upcoming 20 plus weekends of services, adult education programs, and special events we have scheduled in 5782, I wish you all happiness, good health and a L'Shana Tovah.
Shalom,
Ira
President@tbinh.org
President's Rosh Hashanah Message