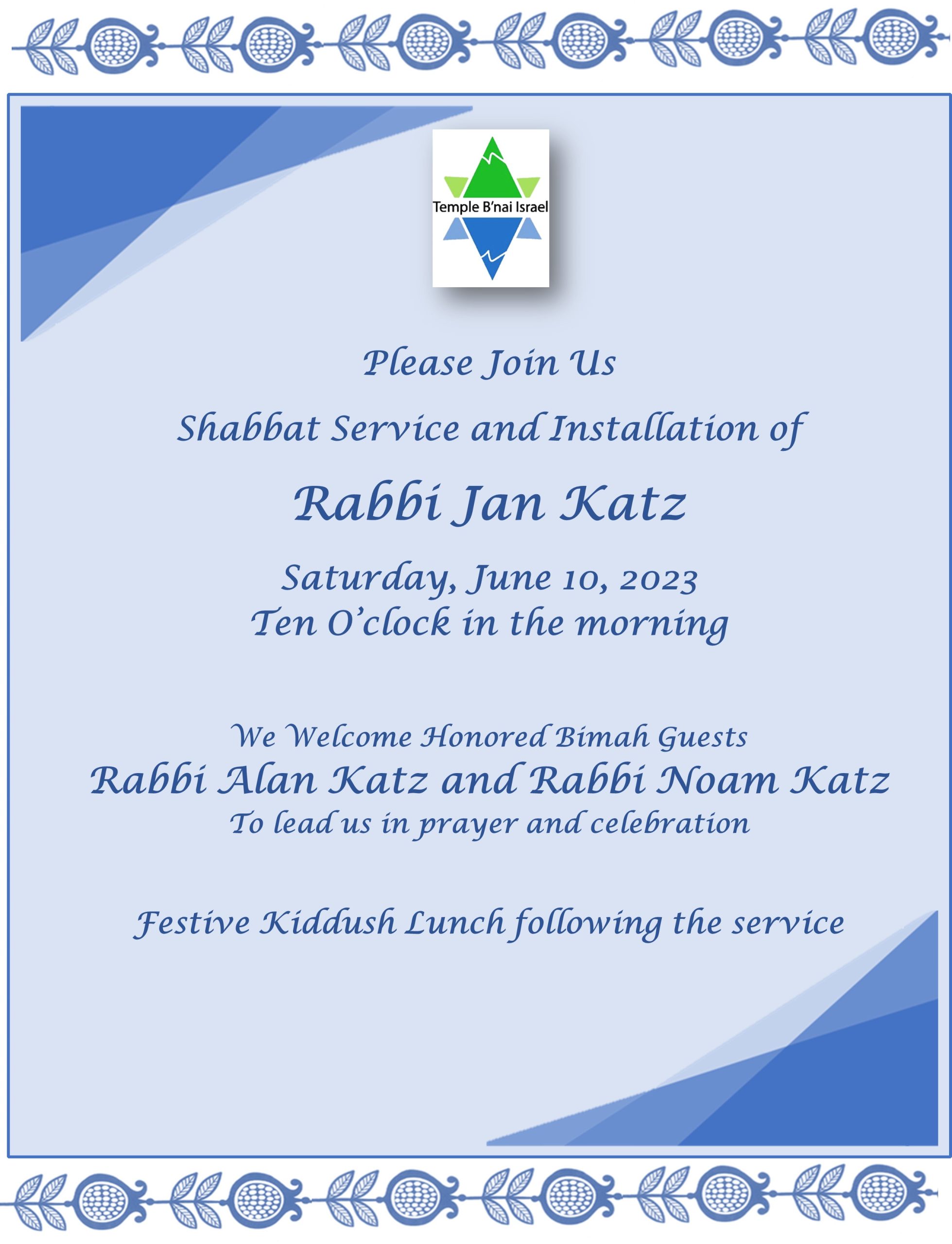 Rabbi Jan Katz has enriched our TBI family and the Lakes Region Community with a tremendous amount of heart, warmth, and energy.
"Let us all grow and continue to go from strength to strength, Ldor vador, passing on spiritual knowledge and cultural traditions from generation to generation for the purpose of sustaining the customs, heritage, and collective memory of the Jewish people."
Kiddush lunch is graciously sponsored by The Board of Directors of Temple B'nai Israel
In Honor of Rabbi Jan Katz
And By Barbara and David Katz In Honor of their 50th Wedding Anniversary
We invite you to commemorate this joyous occasion with a donation in honor of Rabbi Jan Katz
to the TBI General Fund which supports the daily operations of Temple B'nai Israel.  
You will find the option to donate on the RSVP form above.
If you will not be able to join us this day donations can be made online or by mailing a check
 Giving | Temple B'nai Israel (tbinh.org).
Thank you for honoring Rabbi Jan and supporting Temple B'nai Israel.