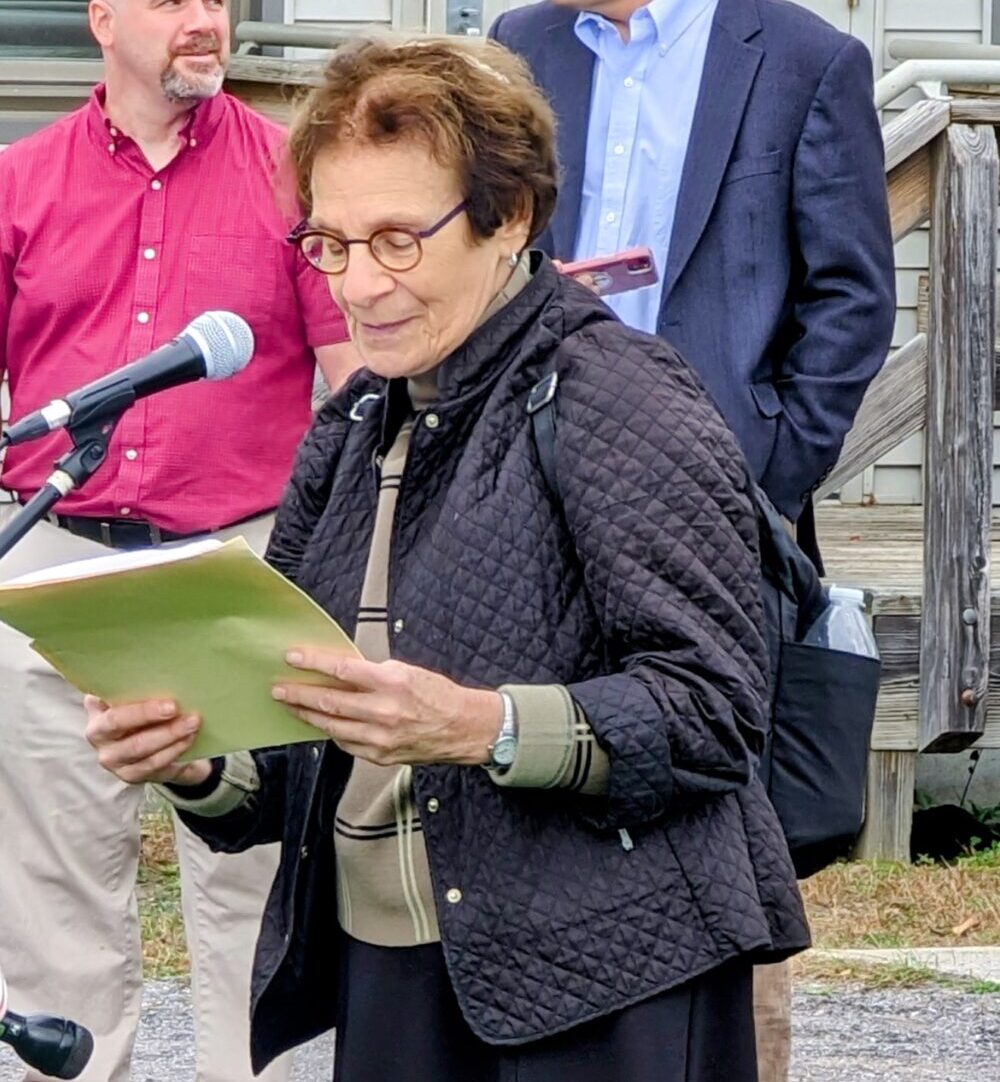 Rabbi Jan Katz was among the dignitaries who addressed a crowd of close to 300 people who came to Opeechee Field on October 8th in a vigil against antisemitism, hate, and intolerance.  Speaking with great emotion on the day following the attack on Israel by Hamas, Rabbi Katz expressed her appreciation, "Our world is in crisis. We are assuredly not the only victims of marginalization and of the absence of moral and civil behavior.  And, the worst that can happen to a victim is when the victim feels abandoned and therefore alone, and nobody cares.  Today, here in Laconia, among all of you at this vigil, we know we are not alone in the world."
David Stamps of The Laconia Human Relations Committee welcomed the speakers including Mayor Andrew Hosmer, Assistant Attorney General Sean Locke, County Attorney Andrew Livernois, Rev. Campbell Lovett, School Board Vice Chair Nick Grenon, and School Superintendent Steve Tucker.  Closing remarks were delivered by Patrick Wood who is also a member of the Laconia Human Relations Committee.  The prevailing theme heard repeatedly was hate has no home in Laconia.
This is the second year in a row that such a vigil has been held, which was also in response to hateful antisemitic graffiti.  The Laconia Police Chief, Matt Canfield, who could not attend this year, has committed his department to finding the perpetrators and providing support to the Jewish community of Laconia.
Temple B'nai Israel thanks the leaders of the city of Laconia, the citizens, and all those who came to the vigil.