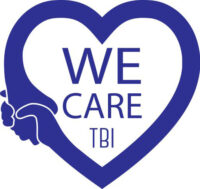 Temple B'nai Israel has been the heart of Jewish life in central New Hampshire for over 80 years with a strong legacy to Tzedakah, giving, and Tikkun Olam, repairing the world.   The congregation plays a positive role in the community at large and works to integrate social action/social justice into the fabric of TBI community life.  The goal is to give our members the opportunity to not only "be" Jewish, but to "do" Jewish.
In 2013 the TBI commitment to Tikkun Olam was expanded with the creation of the We Care committee which has donated over $100K to several different Lakes Region non-profit organizations through the We Care Concert series.  The TBI We Care team hires the talent, contracts the venue, coordinates the logistics, creates an aggressive marketing program, and oversees the performance for each event, allowing the beneficiary to relax and enjoy the show and the rewards.  The entire net proceeds of each concert are returned to the selected beneficiary for that concert.
We Care welcomes back Five O'Clock Shadow (focs.com), the award-winning Boston based a cappella group with a unique and energetic style.  FOCS last performed for We Care in 2019 to an enthusiastic packed house that resulted in many requests for a return performance in the Lakes Region.  With that in mind, We Care has contracted for Five O'Clock Shadow to perform on Saturday, October 23, 2021 at the newly renovated Colonial Theater (coloniallaconia.com) in Laconia.  The concert will benefit The Bridge House (tbhshelter.org), a homeless shelter and veterans support program in Plymouth, NH. 
Five O'Clock Shadow is comprised of six talented vocalists who are renowned for their harmonies and their ability to mimic musical instruments as they sing.  What began as a simple a cappella group morphed into a vocal powerhouse.  Their abilities take the art form of a cappella music to a new jaw-dropping level while maintaining a high level of musicality and innovation.  Don't miss this chance to witness a revolutionary form of a cappella on October 23rd in Laconia.  
We Care will continue its dedication to build bonds with their partners in the community and to make meaningful contributions to the Lakes Region, through music, song and performance.