A successful and well attended We Care concert was held on October 23 raising $24,000 for The Bridge House of Plymouth. Members of Temple B'nai Israel, Karen Lukeman, Barbara Katz, and Suzanne Appleton, presented a check in the amount of $8,435.00 to Cathy Bentwood, Executive Director of The Bridge House. The check represents the net proceeds from ticket sales and donations from major event sponsors Audi Nashua and Miracle Farms Landscaping. Additional funds for the Bridge House came from these event sponsors – The Bank of New Hampshire, Pemi River Fuels, Hannaford, Brand Elevation Co., Chicken Shack, Yamas Greek Eatery, Dragon Financial Services, Gold Pizza House, Dunkin' and Walmart. The We Care concert series gives local nonprofits and businesses the opportunity to come together to form mutually beneficial partnerships as well as bringing awareness to the public of their individual mission, services, and products.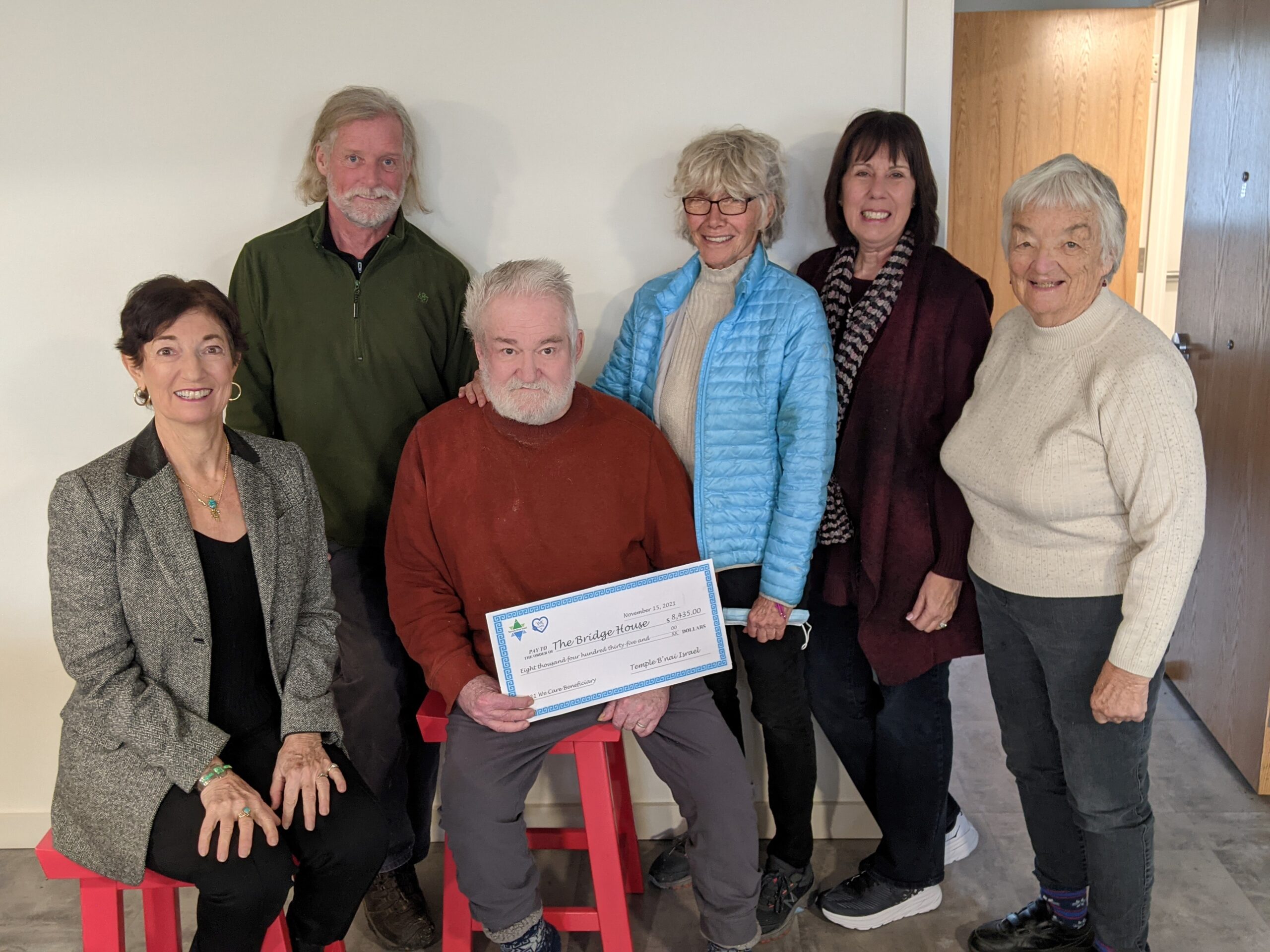 Left to right:
Karen Lukeman, Brian F. holding check in front (Veteran, USAF), David D., behind Brian (Veteran, US Navy), Cathy Bentwood, Barbara Katz, Suzanne Appleton
Fundraising events such as this allow The Bridge House to provide financial assistance to those who may find themselves suddenly caught short, such as Veteran Joe K. (US ARMY – Vietnam) who called the Bridge House with a dire request, "I just found out I have to replace the engine in my pickup – it's going to cost $4760! I don't have that. Will you cosign a loan?" Cathy Bentwood was eager to help, especially since she knew that Joe had just spent quite a bit of money treating one of his two dogs. Cathy realized Joe was the perfect candidate to receive a loan from the Bridge House's dedicated Veterans' fund, especially since the recent We Care fundraiser had helped to replenish the fund. An arrangement was made at the local branch of The Bank of New Hampshire for Joe to receive the money needed to repair his truck. But Joe was adamant about repaying the loan, so at the same time a direct deposit of $500 monthly repayment was created from Joe's account to The Bridge House's account until the loan is paid. What Joe didn't know is that the repayment was readjusted to $3700. This is the kind of help that Bridge House provides on a regular basis, and it seemed "the least Bridge House could do for a Veteran" according to Cathy Bentwood.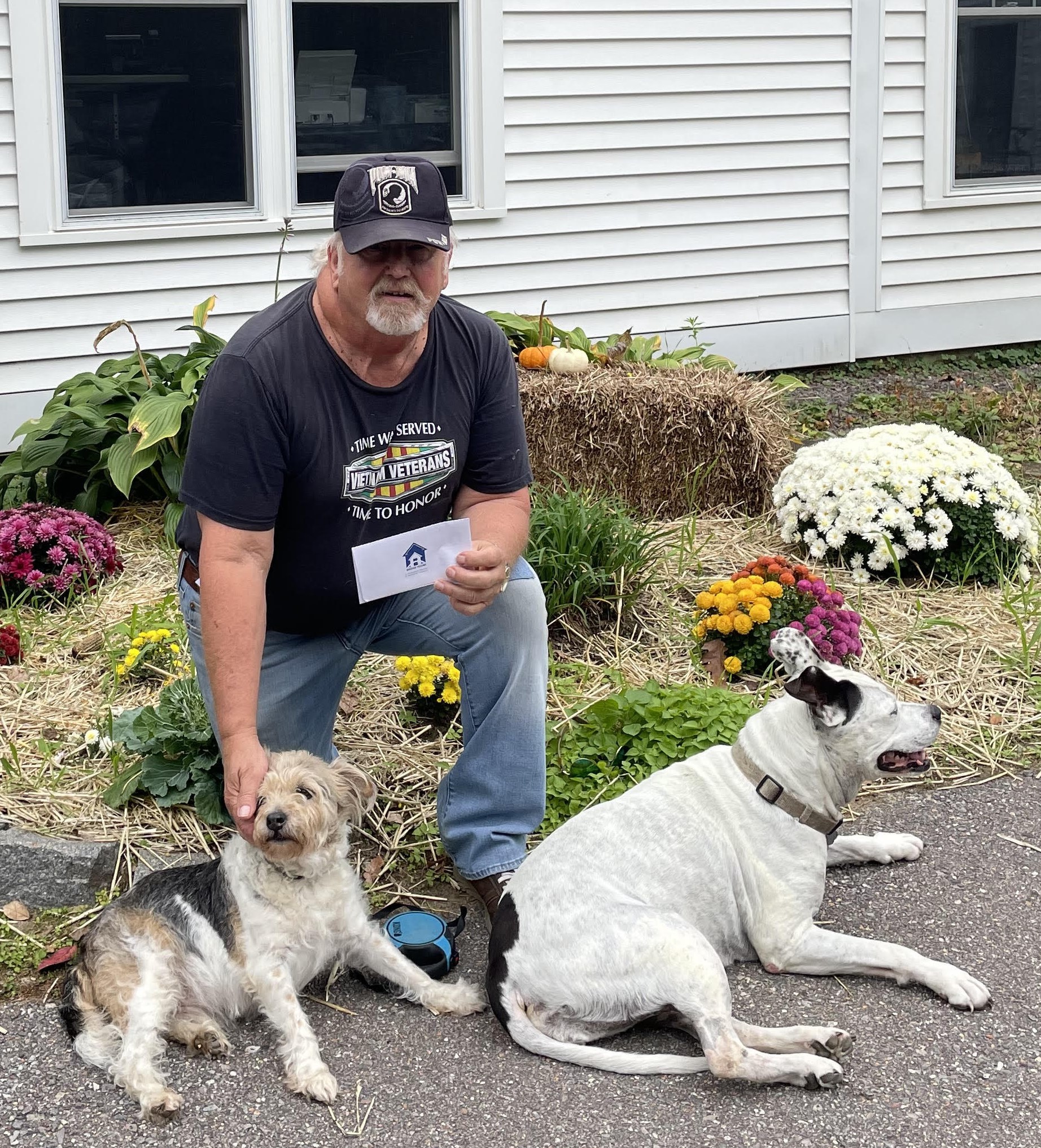 Ken with his dogs Athena & Blue